Routines For Babies - Addbabies
Routines For Babies
By
Routines For Babies
"Tips to implementing routines. Knowing what to expect from relationships and activities helps babies. Any mother will agree that your new baby should come with it's own handbook, much like the one you received with your new computer or your blender. Not only something that tells you how to handle the baby, but one with a big troubleshooting section as well! The doctor hands you the baby and you are left to figure out what to do next. Then just as soon as you think you have it figured out, your child enters a new stage, full of new challenges.

What is a mother to do? Routines for babies include you preparing as much as you can the ahead of time. Take some time in thought. Use this time to plan your daily activities. If your having trouble setting routines that work for baby. Don't give up. Take a step back. Remember a strong parent child bond is there. Spending some time in the moment to leave thoughts of yesterday and tomorrow where they belong. Cuddle, or look for the perfection in each moment. See what is right in front of you to see, do, learn and love? Use this time to ponder."
Babies And The Importance Of Routines
By Liza Asher
At 8:30 p.m. at the Osborne family house in Burlington, Vermont, an exemplary bedtime process is underway. The three children are upstairs changing into their pajamas, brushing their teeth, and settling into their beds to read. There is remarkably little protest or variation. "Bedtime is the one area where our routine has not wavered," says mom Eleanor. "Since the boys were toddlers, we've been doing the same thing, and now it's automatic. This is usually the calmest period our day."
Regular schedules for babies
provide the day with a framework that orders a young child's world. Although predictability can be tedious for adults, children thrive on sameness and repetition. "Knowing what to expect from relationships and activities helps children become more confident," says Dr. Peter Gorski, assistant professor of pediatrics at Harvard Medical School in Cambridge, Massachussetts.
The Importance of Routines, Tips for Implementing Routines
Routines begin from the first days of life, says Susan Newman, a social psychologist in New Jersey, affecting the relationship between parent and child, setting the stage for rocky or smooth sailing as your child gets older. Babies, especially, need regular sleep and meal schedules and even routines leading up to those activities (a story every day before nap- or bedtime, for example).
As she gets older, when a child knows what is going to happen and who is going to be there, it allows her to think and feel more boldly and freely, Gorski adds. When a child does not know what to expect, his internal alarms go off. Ultimately, parents benefit as well: "Knowing what is expected cuts down on parenting struggles," says Jodi Mindell, child psychologist and author of Sleeping through the Night (HarperCollins).
For Babies Tips for Implementing Routines
Plan regular mealtimes: "It is so valuable to the developing spirit of children to have one meal together each day as a family," Gorski says. Sitting together at the dinner table gives children the opportunity to share their day's experience and get support for whatever they're feeling. The emphasis is on togetherness, so if your children need to eat earlier, at least give them dessert while you eat your meal. This is also an ideal time to introduce routines that give children responsibility, such as setting or clearing the table. Older children can be pre-dinner helpers and washer-uppers.
Wind down before bed: Consistent nightly rituals are soothing and take the battle out of bedtime. But after an exhausting day, it's tempting to skip the preliminaries when bedtime finally approaches. Don't, stresses Mindell: "About 20 to 30 minutes of calm, soothing, and consistent activities get children ready." Find what works best for your child—some children are revved up by a bath or fidgety when listening to a story. Yours may prefer doing a puzzle together or listening to music. For older children, bedtime is an ideal time for conversation. My 12-year-old son likes me to sit on his bed and talk for a few minutes before he goes to sleep. In general, make the room conducive for sleep. Set aside a time each week for room cleanup (another important routine!), when your child puts away toys and books and you change the linens.
Be consistent but flexible: Routines are essential, but allow some room for flexibility. Although the Osborne family thought their bedtime routine was a blessing, there have been some problems recently. "I was completely rigid about my oldest son's bedtime, and he is now incapable of veering from that routine. If we are out later than his bedtime, he becomes upset," Eleanor says.
Unexpected events, like surprise guests or errands that cannot be postponed, may result in a nap in the car seat or a skipped meal. But if we react with frustration when this happens, our kids will, too. Try to prepare your child ahead of time for the change and reassure them that things will return to normal tomorrow.
By Liza Asher. Liza is a mother of four and writes on parenting issues for national magazines. She lives in Montclair, New Jersey.
If you have a good article about the importance of routines for babies, And or tips for implementing routines for babies. We would love to add it to this page and give credit to your site. Let us know. And please help us share. Thank you.
Save On Great Tasting, High Protein, Low Calorie Meal Replacement Shakes at dietDirect. Free Shipping When You Spend $69.
Puzzles
Georello Tech
Puzzle Master
Your help is always appreciated. Thank you.
Shop
Susan Flory
Add Babies
info@addbabies.com
USA
Making great efforts to achieve or obtain a shared enjoyment of the internet thats creative and family friendly.
website, content creation, CreativeWork, implementing custom made API to the web interface, engaging customers, create valuable content, popularizing the websites, exclusive marketing, advertising, public relations, promotional services, value, branding, products, services,
Thank You.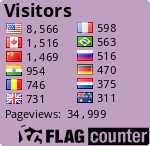 You dont have to look far to see we are all about Babies. The cuties of the World. And we are working to make things great for kids.
SITE MAP
We Love all things Baby!! At Add Babies you dont have to look far to see. We are all about babies. Enjoy!
Home
|
Good Friends
|
I Have Been Here All Night With Baby
|
Routines For Babie
|
Breast Feeding Toxin Free Food For Your Baby
|
Cards, Notes, Invitations and Stationary
|
Baby Showers
|
Bonding with Baby
|
Baby is Coming, Are You Ready
|
A Mothers Lessons
Poems
Everything you are
Parents And Baby Humor
|
Childbirth at 65 Joke
|
I Am Glad I Am A Man What Men Really Mean
|
Man's Guide to Woman's English
|
Woman's Guide to Man's English
Christmas at Add Babies
|
Labor Day
|
Those Sites
|
Our Network Of Websites
Children's Safety Helping Kids at a2000greetings
~
Halloween Fun Scare
~
Webhost Websites
~
Mothers Poems at Our Holiday Site
But oh! those battles, they last so long, from babyhood to the grave....
Privcacy Policy
Add Babies is SSL certificate secure. You can see the secure lock in the browser. This web site is verified and validated with a World High Assurance Certification. Trust check:
Add Babies.com Trusted SSL Cirtificate
Thank you. We enjoy your visits!
FOR SALE
Add Babies .. Addbabies.com premium domain name. This domain name uses the dot com extension it is easy to spell and remember. And is a catchy name. You can easily buy this top-quality registered domain name. Call 1-866-284-4125 ( outside the U.S. call +1 339-222-5134 ) AddBabies.com is available and for sale!
Here
. Copyright © 2022 Add Babies. All Rights Reserved.