Babies. The cuties of the World. And we are working to make things great for families.
Baby
Bonding With Baby
Most
parents bond
instantly with their babies, an intense feeling that makes you want to hold and love and protect them. For some parents, this can take a little longer, especially if there has been a difficult pregnancy or labour.
Research indicates that babies who develop fulfilling relationships with their parents tend to grow into secure, well-adjusted adults and even perform better at school.
Bonding is a natural process but there are many ways to help out, especially if you provide focused, responsive care in a nurturing environment.
Breastfeeding - a breastfed baby will receive regular close contact with its mother, helping an early bond to develop. Unfortunately, this is not always easy, so speak to your health visitor if you need any help or assistance.
Touch - a baby's first communication is via touch, so hold your baby close, cradle her in your arms or use a sling if you need to get on with chores.
Massage - a more structured method of touching your baby and a way of promoting physical and mental growth as well as the parent/baby bond.
Singing - no matter how tone deaf you may think you are, your baby will love to hear your voice. The rhythmic nature of nursery rhymes is very soothing and is believed to help with language development.
Talk - although she may not understand what you are saying, your baby will love to hear you chatting away about what you are doing, whether it is changing her nappy, peeling the potatoes or folding the washing. She will gain confidence from the fact that you are always near and always focused upon her, even if the household chores need to be done.
Pull a face - even very young babies are fascinated by facial expressions.
Baby Blinking
Bonding with Baby Activities
Regular activities - such as nappy changing time, are a wonderful time to show your baby just how much you love them. Talk to them, kiss ther tummy, tell what lovely dimples they has, how much you love there smile. This will take your mind off what a messy job it is and show that you love her, no matter what.
Slow down - life is getting faster and faster but slow and steady is best for baby. Stop and spend time with your baby, relax and enjoy yourself, your baby will love you no matter what.
Bonding with Baby Article
By: Arabella Greatorex
Sometimes parents bond with baby quickly sometimes they don't. Same with babies. Parents bonding with baby is a special thing. It's worth waiting for. Just enjoy your baby. Best Wishes, for you and yours.
You dont have to look far to see we are all about Babies.
Disclosure: Addbabies may earn an affiliate commission if you purchase something through recommended links on this website. Thank you for your continued support.
Baby Shoes Puzzle
~
https://www.kidshoo.com/Free-Giveaway-The-Original-Reversible-Octopus-Plushie-Plush-Animal-Doll-Toy-p1372960.html
Save On Great Tasting, High Protein, Low Calorie Meal Replacement Shakes at dietDirect. Free Shipping When You Spend $69.
Puzzles
Georello Tech
Puzzle Master
Your help is always appreciated. Thank you.
Shop
Susan Flory
Add Babies
info@addbabies.com
USA
Making great efforts to achieve or obtain a shared enjoyment of the internet thats creative and family friendly.
website
,
content creation
,
CreativeWork
,
implementing custom made API to the web interface
,
engaging customers
,
create valuable content
,
popularizing the websites
,
exclusive marketing
,
advertising
,
public relations
,
promotional services
,
value
,
branding
,
products
,
services
,
Thank You.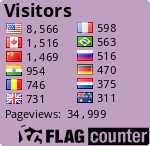 You dont have to look far to see we are all about Babies. The cuties of the World. And we are working to make things great for kids.
SITE MAP
We Love all things Baby!! At Add Babies you dont have to look far to see. We are all about babies. Enjoy!
Home
|
Good Friends
|
I Have Been Here All Night With Baby
|
Routines For Babie
|
Breast Feeding Toxin Free Food For Your Baby
|
Cards, Notes, Invitations and Stationary
|
Baby Showers
|
Bonding with Baby
|
Baby is Coming, Are You Ready
|
A Mothers Lessons
Poems
Everything you are
Parents And Baby Humor
|
Childbirth at 65 Joke
|
I Am Glad I Am A Man What Men Really Mean
|
Man's Guide to Woman's English
|
Woman's Guide to Man's English
Christmas at Add Babies
|
Labor Day
|
Those Sites
|
Our Network Of Websites
Children's Safety Helping Kids at a2000greetings
~
Halloween Fun Scare
~
Webhost Websites
~
Mothers Poems at Our Holiday Site
But oh! those battles, they last so long, from babyhood to the grave....
Privcacy Policy
Add Babies is SSL certificate secure. You can see the secure lock in the browser. This web site is verified and validated with a World High Assurance Certification. Trust check:
Add Babies.com Trusted SSL Cirtificate
Thank you. We enjoy your visits!
FOR SALE
Add Babies .. Addbabies.com premium domain name. This domain name uses the dot com extension it is easy to spell and remember. And is a catchy name. You can easily buy this top-quality registered domain name. Call 1-866-284-4125 ( outside the U.S. call +1 339-222-5134 ) AddBabies.com is available and for sale!
Here
. Copyright © 2023 Add Babies. All Rights Reserved.