A Warm Welcome To Addbabies - We are all about Babies. The cuties of the World
I Am Glad I Am A Man What Men Really Mean - Add Babies
I AM GLAD I AM A MAN
So have a seat and I'll tell ya why I'm so glad I'm a man. I am glad I am man. Humor, a joke about being a man that is glad to be a man. What Men Really Mean.
I am glad I am a man
So you're glad you're a chick? Well, I'm glad
I'm a man. So have a seat, missy, and I'll tell
ya why I'm so glad I'm a man, I could stand
and applaud That I don't have to live life as
a broad. We do the same work, but I'm better
paid. There's honor and not shame for me when
I get laid. I can get head in a restaurant
booth. Mechanics will (usually) tell me the
truth. I can go sit at a bar all alone
Without twenty drunk losers inviting me home.
Workmen and service men never do hassle me.
Car CD players don't simply baffle me. I can
reach stuff hidden on the top shelf. I can
change light bulbs all by myself. No one
expects anything when I just flirt. I don't
have to wear dumb stuff like hose or a skirt.
My underwear's cotton, and three for eight
bucks. Bras are expensive and WIRE - that sucks.
I get to buy cool stuff like hammers
and drills. You have to buy makeup and birth
control pills. Never will I suffer from PMS.
It takes me ten minutes to shower and dress.
Three pair of shoes are more than enough.
I don't have a purse full of useless old stuff.
None of my co-workers can make me cry. When
someone fails to call, I don't give a shit
why. I never will need an electrician or
plumber. I can date someone much younger and
dumber. I'm GLAD I'm a guy, with two balls
and a dick, So I don't have to live life as
a chick. I revel in guy-hood with joy I can't
squelch, And I'll celebrate every scratch, every belch.
I'm glad I'm a man, of that I am proud. I'm not
at all bitchy, annoying and loud. I won't try
to squeeze in jeans three sizes too small. My
credit card is still good when I leave from
the mall. I won't drink Diet Coke, or eat a
rice cake. There's no silicone here, my chest
isn't fake. My face isn't "lifted," my bra
isn't stuffed, I do what's proper, I leave
the toilet seat up. It doesn't take hours to
fix up my hair, I don't see the need to use
bathrooms in pairs.
I won't throw a tirade and then blame PMS.
I'm a man and I'm glad I can deal with my
stress. I have intuition, I never get lost.
I share household duties, I won't try to be
the boss. I'm a man and with that comes a
high sense of class, I won't wear a swimsuit
that rides up my ass. I won't cry like a
baby when Bambi gets shot I don't make up
false places, like the infamous "G-spot."
I won't go out at night in a black mini-skirt,
then slap anybody that just tries to flirt.
You crazy women scare me, you have lots of
gall, To make Lorena a hero for hacking off
balls. Yes, I'm pleased to be male and I don't
mean to gloat. I'm sorry you don't understand
how to work the remote. I'll never tease you,
or play hard to get. If I don't get my way,
I won't throw a fit. I don't worry much about
breaking a nail, My face without makeup isn't
distorted and pale.
I'll never say one thing while meaning another.
When life gets real hard, I won't run to my mother.
In order to understand just who I am; You need a
Y-chromosome; it's what makes you a man.
So now you know why. I Am Glad I Am A Man!
Comic Humor I Am Glad I Am A Man
What Men Really Mean
What Men Really Mean. "It's a guy thing."
Really means...." There is no rational thought pattern connected with it, and you have no chance at all of making it logical."
"Can I help with dinner?"
Really means...."Why isn't it already on the table?"
"Uh huh," "Sure, honey," or "Yes, dear."
Really means....Absolutely nothing. It's just a conditioned response.
"It would take too long to explain."
Really means..."I have no idea how it works.
"We're going to be late."
Really means...."Now I have a legitimate excuse to drive like a maniac."
"Take a break, honey, you're working too hard."
Really means...."I can't hear the game over the vacuum cleaner."
"That's interesting, dear."
Really means...."Are you still talking?"
"It's a really good movie."
Really means...."It's got guns, knives, fast cars, and beautiful women."
"That's women's work."
Really means...."It's difficult, dirty, and thankless."
"You know how bad my memory is."
"Really means.... "I remember the theme song to 'F Troop', the address of the first girl I ever kissed and the Vehicle Identification Numbers of every car I've ever owned, but I forgot your birthday."
"I was just thinking about you, and got you these roses."
Really means.... "The girl selling them on the corner was a real babe."
"Oh, don't fuss. I just cut myself, it's no big deal."
Really means.... "I have actually severed a limb, but will bleed to death before I admit I'm hurt."
"Hey, I've got my reasons for what I'm doing."
Really means.... "...And I sure hope I think of some pretty soon."
"I can't find it."
Really means.... "It didn't fall right into my outstretched hands, so I'm completely clueless."
"What did I do this time?"
Really means.... "What did you catch me at?"
"I heard you."
Really means.... "I haven't the foggiest clue what you just said, and am hoping desperately that I can fake it well enough so that you don't spend the next 3 days yelling at me."
"You know I could never love anyone else."
Really means.... "I am used to the way you yell at me, and realize it could be worse."
"You look terrific."
Really means.... "Oh, God, please don't try on one more outfit. I'm starving."
"I'm not lost. I know exactly where we are."
Really means.... "No one will ever see us alive again."
"We share the housework."
Really means.... "I make the messes, she cleans them up."
Comic Humor Now You Know What Men Really Mean
More Humor and Jokes
Humor The Woman's Guide to Man
Humor Man's Guide to Woman's English
Joke Childbirth At 65
We add more humor and jokes like
I am glad I am man
. And What men really mean. Please add to Favorites and or Bookmark This Site. Sharing Thanks.
Susan Flory
@Add Babies
https://www.addbabies.com.com/
@addbabies.com
USA
Making great efforts to achieve or obtain a shared enjoyment of the internet thats creative and family friendly.
website
,
content creation
,
CreativeWork
,
implementing custom made API to the web interface
,
engaging customers
,
create valuable content
,
popularizing the websites
,
exclusive marketing
,
advertising
,
public relations
,
promotional services
,
value
,
branding
,
products
,
services
,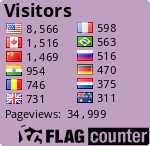 You dont have to look far to see we are all about Babies. The cuties of the World. And we are working to make things great for kids.
Our Network Of Websites
a2000greetings
~
Halloween Fun Scare
~
Webhost Websites
~
Our Holiday Site
SITE MAP
Home
|
Good Friends
|
I Have Been Here All Night With Baby
|
Routines For Babie
|
Breast Feeding Toxin Free Food For Your Baby
|
Cards, Notes, Invitations and Stationary
|
Baby Showers
|
Bonding with Baby
|
Baby is Coming, Are You Ready
|
A Mothers Lessons
Parents And Baby Humor
|
Childbirth at 65 Joke
|
I Am Glad I Am A Man What Men Really Mean
|
Man's Guide to Woman's English
|
Woman's Guide to Man's English
Christmas at Add Babies
|
Labor Day
|
Those Sites
|
Privcacy Policy
Trust Add Babies.com Trusted SSL Cirtificate
Thank you. We enjoy your visits.
Copyright © 2023 Add Babies. All Rights Reserved.