Good Friends Are Like Stars - Addbabies
Good Friends Are Like Stars
By
A neat story about how good friends are like stars. A must read story of mother and child at Add Babies. By: An Unknown Auther.
My Mother Used To Ask Why Good Friends Are Lkie Stars
*****Good Friends Are Like Stars *****

This is a neat story about what is the most important part of the body. Through the years I would take a guess at what I thought was the correct answer. When I was younger, I thought sound was very important to us as humans, so I said, "My ears, Mommy." She said, "No, many people are deaf. But you keep thinking about it and I will ask you again soon."

Several years passed before she asked me again. Since making my first attempt, I had contemplated the correct answer. So this time I told her,"Mommy, sight is very important to everybody, so it must be our eyes." She looked at me and told me, "You are learning fast, but the answer is not correct because there are many people who are blind." Stumped again, I continued my quest for knowledge and over the years, Mother asked me a couple more times and always her answer was, "No. But you are getting smarter every year, my child."

Then last year, my grandpa died. Everybody was hurt. Everybody was crying. Even my father cried. I remember that especially because it was only the second time I saw him cry. My Mom looked at me when it was our turn to say our final good-bye to Grandpa. She asked me, "Do you know the most important body part yet, my dear?" I was shocked when she asked me this now. I always thought this was a game between her and me. She saw the confusion on my face and told me, "This question is very important. It shows that you have really lived in your life. For every body part you gave me in the past, I have told you were wrong and I have given you an example why. But today is the day you need to learn this important lesson."

She looked down at me as only a mother can. I saw her eyes well up with tears. She said, "My dear, the most important body part is your shoulder." I asked, "Is it because it holds up my head?" She replied, "No, it is because it can hold the head of a friend or a loved one when they cry. Everybody needs a shoulder to cry on sometime in life, my dear. I only hope that you have enough love and friends that you will always have a shoulder to cry on when you need it." Then and there I knew the most important body part is not a selfish one. It is sympathetic to the pain of others. People will forget what you said... People will forget what you did... But people will NEVER forget how you made them feel. The origination of this letter is unknown, but it brings a blessing to everyone who passes it on.
Good friends are like stars you don't always see them but you always know when they are there
And tha story
Good friends are like stars. You don't always see them, but you know they are always there take us to the next. Best Friends Are Like Stars.
Picture thanks to friends at the garden of friendship.
"The mother's heart is the child's schoolroom."
By - Henry Ward Beecher (1813-1887)
Best Friends Are Like Stars
Best friends are like stars
on a cloudy night you may not see them but you know they are always there through thick or thin theirfriendship will always shine bright
You both can share the times of laughter and the times of sorrow and those little secrets shared are safe and kept forever there's never a doubt each of you will be there come tomorrow
Even if life's path changes along the way and onemoves away distance and time cannever change the bond between best friends that special friendship in each others heart is there to stay
Best friends are like stars By John Gabriel
Please Bookmark and Share
A must read story of mother and child
Mother's Lessons
Mother's Lessons
By:
Susan Flory
info@addbabies.com
Disclosure: Addbabies may earn an affiliate commission if you purchase something through recommended links on this website. Thank you for your continued support.

Baby Shoes Puzzle ~ https://www.kidshoo.com/Free-Giveaway-The-Original-Reversible-Octopus-Plushie-Plush-Animal-Doll-Toy-p1372960.html

Save On Great Tasting, High Protein, Low Calorie Meal Replacement Shakes at dietDirect. Free Shipping When You Spend $69.
Puzzles Georello Tech
Puzzle Master Your help is always appreciated. Thank you.
Shop

Susan Flory

Add Babies

info@addbabies.com

USA

Making great efforts to achieve or obtain a shared enjoyment of the internet thats creative and family friendly.

website

,

content creation

,

CreativeWork

,

implementing custom made API to the web interface

,

engaging customers

,

create valuable content

,

popularizing the websites

,

exclusive marketing

,

advertising

,

public relations

,

promotional services

,

value

,

branding

,

products

,

services

,

Thank You.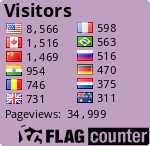 You dont have to look far to see we are all about Babies. The cuties of the World. And we are working to make things great for kids.

SITE MAP


We Love all things Baby!! At Add Babies you dont have to look far to see. We are all about babies. Enjoy!


Home | Good Friends | I Have Been Here All Night With Baby | Routines For Babie | Breast Feeding Toxin Free Food For Your Baby | Cards, Notes, Invitations and Stationary | Baby Showers | Bonding with Baby | Baby is Coming, Are You Ready | A Mothers Lessons

Poems
Everything you are

Parents And Baby Humor
| Childbirth at 65 Joke | I Am Glad I Am A Man What Men Really Mean | Man's Guide to Woman's English | Woman's Guide to Man's English

Christmas at Add Babies | Labor Day

| Those Sites |
Our Network Of Websites
Children's Safety Helping Kids at a2000greetings ~ Halloween Fun Scare ~ Webhost Websites ~ Mothers Poems at Our Holiday Site But oh! those battles, they last so long, from babyhood to the grave....

Privcacy Policy

Add Babies is SSL certificate secure. You can see the secure lock in the browser. This web site is verified and validated with a World High Assurance Certification. Trust check: Add Babies.com Trusted SSL Cirtificate


Thank you. We enjoy your visits!
FOR SALE
Add Babies .. Addbabies.com premium domain name. This domain name uses the dot com extension it is easy to spell and remember. And is a catchy name. You can easily buy this top-quality registered domain name. Call 1-866-284-4125 ( outside the U.S. call +1 339-222-5134 ) AddBabies.com is available and for sale! Here. Copyright © 2023 Add Babies. All Rights Reserved.