A Warm Welcome To Addbabies - we are all about Babies.
Home
|
Add Babies Privacy Policy
Privacy Policy For Add Babies
*****
Addbabies Pricacy Policy Statement
*****

Addbabies is committed to protecting the privacy and security of its online visitors.

For each visitor to our Web page, our Web server automatically recognizes some informaion. We collect the domain name and e-mail address (where possible) of visitors to our Web page,

We may send the user site and service announcement updates and newsletters.

We may update our privacy policy statement it from time to time. .If you are concerned about how your information is used, you should check back at our Web site periodically. If our information practices change at some time in the future we will post the policy changes to our Web site to notify you of these changes and provide you with the ability to opt out of our uses.

Please note that certain services and programs offered by Addbabies may have additional privacy terms and/or limitations. Please check the specific service/programs for additional terms and/or limitations.

Our Company's Commitment to Children's Privacy: Protecting children's privacy is especially important to us. It is our policy to comply with the Children's Online Privacy Protection Act of 1998 and all other applicable laws.

This site has security measures in place to protect the loss, misuse and alteration of the information under our control. Order information such as name, address and credit card numbers will only be shared with our partners as required to process your order. Contact the Web Site If you have any questions about this privacy statement, or the practices of this site, you can email.

a2000greetings.com reserves the right to revise this privacy statement at any time and such revisions shall be effective immediately upon notice thereof. Notice may be given by any means including, but not limited to, posting the revised privacy statement on this site. Any use of our site by you subsequent to such notice shall be deemed to constitute acceptance by you of such revision.

If you do not want to receive e-mail from us in the future, please let us know by sending us e-mail. Or clicking the unsubscribe link. We can be
Reached via e-mail or support:
the support link is listed on all the pages of Addbabies.com.

If you feel that this site is not following its stated information policy, you may contact us at the above addresses or phone number, The DMA's Committee on Ethical Business Practices at mgoldberger@the-dma.org, state or local chapters of the Better Business Bureau, state or local consumer protection office, The Federal Trade Commission by phone at 202.FTC-HELP (202.382.4357) or electronically at www.ftc.gov/ftc/complaint.htm">http://www.ftc.gov/ftc/complaint.htm.

COPYRIGHT

All content included on this site, such as text, graphics, logos, button icons, images, audio clips and software, is the property of Note worthy Service, Inc. or its content suppliers and protected by U.S. and international copyright laws. No part of this website may be reproduced or transmitted in any form or by any means without written permission from the authors.
Disclosure: Addbabies may earn an affiliate commission if you purchase something through recommended links on this website. Thank you for your continued support.

Baby Shoes Puzzle ~ https://www.kidshoo.com/Free-Giveaway-The-Original-Reversible-Octopus-Plushie-Plush-Animal-Doll-Toy-p1372960.html

Save On Great Tasting, High Protein, Low Calorie Meal Replacement Shakes at dietDirect. Free Shipping When You Spend $69.
Puzzles Georello Tech
Puzzle Master Your help is always appreciated. Thank you.
Shop

Susan Flory

Add Babies

info@addbabies.com

USA

Making great efforts to achieve or obtain a shared enjoyment of the internet thats creative and family friendly.

website

,

content creation

,

CreativeWork

,

implementing custom made API to the web interface

,

engaging customers

,

create valuable content

,

popularizing the websites

,

exclusive marketing

,

advertising

,

public relations

,

promotional services

,

value

,

branding

,

products

,

services

,

Thank You.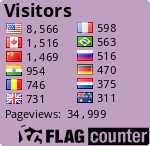 You dont have to look far to see we are all about Babies. The cuties of the World. And we are working to make things great for kids.

SITE MAP


We Love all things Baby!! At Add Babies you dont have to look far to see. We are all about babies. Enjoy!


Home | Good Friends | I Have Been Here All Night With Baby | Routines For Babie | Breast Feeding Toxin Free Food For Your Baby | Cards, Notes, Invitations and Stationary | Baby Showers | Bonding with Baby | Baby is Coming, Are You Ready | A Mothers Lessons

Poems
Everything you are

Parents And Baby Humor
| Childbirth at 65 Joke | I Am Glad I Am A Man What Men Really Mean | Man's Guide to Woman's English | Woman's Guide to Man's English

Christmas at Add Babies | Labor Day

| Those Sites |
Our Network Of Websites
Children's Safety Helping Kids at a2000greetings ~ Halloween Fun Scare ~ Webhost Websites ~ Mothers Poems at Our Holiday Site But oh! those battles, they last so long, from babyhood to the grave....

Privcacy Policy

Add Babies is SSL certificate secure. You can see the secure lock in the browser. This web site is verified and validated with a World High Assurance Certification. Trust check: Add Babies.com Trusted SSL Cirtificate


Thank you. We enjoy your visits!
FOR SALE
Add Babies .. Addbabies.com premium domain name. This domain name uses the dot com extension it is easy to spell and remember. And is a catchy name. You can easily buy this top-quality registered domain name. Call 1-866-284-4125 ( outside the U.S. call +1 339-222-5134 ) AddBabies.com is available and for sale! Here. Copyright © 2023 Add Babies. All Rights Reserved.