Labor Day Cat Nap
Labor Day - Add Babies
LABOR DAY
Celebrate Labor Day with as a group and or with babies. And have a tons of fun.
~
LABOR DAY KIDS FUN
Labor Day is fun pretend to be police officers, firefighters, chefs and construction workers with our adorable Labor Day Hats. Think about taking a picture of the kids and adding it to a card to say "Thank You" to the hard workers in your community.
LABOR DAY PRINTABLES
Labor Day Printable Hats Free To Download. Print hats for your kids!
Printable Precolored Labor Day Hats
Ready-to-Color Labor Day Hats
Ready-to-Color Labor Day Hats
If you or your organization uses Instagram and you're going to use our Labor Day photo props, tag @addbabies in your photos. Thank you!
Labor Day Tweets
Add Babies

Labor Day Pages Made For You! https://t.co/7ECx7YP3dJ

— Addbabies (@addbabies) September 4, 2019
Thank you.
LABOR DAY WORD SEARCH
Free Kids Crafts
This is a PDF Free Labor Day Word Search from Free Kids Crafts.
Labor Day Printable and Free
~
Labor Day 2019. The U.S. Department of Labor celebrates the 125th anniversary of Labor Day with a banner unveiling at the Frances Perkins Building in Washington, D.C.
Special Thanks To Guildcraft Arts & Crafts Printables.
Labor Day, Labor Day Babies, Labor Day Printable,
Labor Day Cat Nap
Just like cats we need a nap now and then. A time to rest.
Thank You.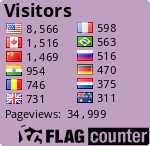 You dont have to look far to see we are all about Babies. The cuties of the World. And we are working to make things great for kids.
Our Network Of Websites
Children's Safety Helping Kids at a2000greetings
~
Halloween Fun Scare
~
Webhost Websites
~
Mothers Poems at Our Holiday Site
But oh! those battles, they last so long, from babyhood to the grave....
SITE MAP
Home
|
Good Friends
|
I Have Been Here All Night With Baby
|
Routines For Babie
|
Breast Feeding Toxin Free Food For Your Baby
|
Cards, Notes, Invitations and Stationary
|
Baby Showers
|
Bonding with Baby
|
Baby is Coming, Are You Ready
|
A Mothers Lessons
Parents And Baby Humor
|
Childbirth at 65 Joke
|
I Am Glad I Am A Man What Men Really Mean
|
Man's Guide to Woman's English
|
Woman's Guide to Man's English
Christmas at Add Babies
|
Labor Day
|
Those Sites
|
Privcacy Policy
Support Red Cross
Trust Add Babies.com Trusted SSL Cirtificate
Thank you. We enjoy your visits.
Copyright © 2020 Add Babies. All Rights Reserved.