Baby Cloud
Baby Showers - Addbabies
Baby Shower
"Baby shower etiquette guidelines, About baby showers at Add Babies. Facts you should know about baby shower etiquette article. Hosting a regular baby shower or formal baby shower takes some advanced planning. Playing of baby shower games. You may want a coed baby shower. And there is always the essentials for the baby shower."
Etiquette For Baby Showers
Here to help to create a truly special time for mom and guests. We hope these key etiquette guidelines for baby showers, and baby shower party planning tips and insights will do just that.

Whether you're hosting a baby shower for the first time or not, there are lots of ideas and ways create a wonderful, memorable event. Chances are you've got some questions regarding the right baby shower etiquette. This guide was specially created to help you do exactly that.

Take the wishes of the mom to be into account at every stage. Consult with her often. Be sensitive to moms needs throughout. That includes the baby shower decorations, games, food, invitation list and all other aspects of the baby shower. Unless it is a surprise shower. It can be a wonderful feeling for the expectant mother to have a surprise shower. Do consult someone close to her even if you know about her likely preferences someone can add extra imput to help make a baby shower extra special.
About Baby Showers
You can have baby showers either before or after the baby is born. Generally, they're held 1 or 2 months before due date. But they're also held after baby arrives. Sometimes for medical or other reasons.

These days, it is perfectly OK whoever you want to host your baby shower. The rules about only non-relatives hosting a baby shower are quite dated now.
Baby Shower Etiquette
Facts You Should Know About Baby Shower Etiquette. Great baby shower decoration ideas need not be heavy on your pocketbook! In fact, decorations are more about using your imagination than your money. Send invitations, with a written invitation, guests have all details at their fingertips and need not rely on memory. You could include directions on how to get there. Sending them 3 to 4 weeks in advance is suggested here. And request an RSVP. Slash you cost if need be. It is fine to just inform people by phone. Do tell them well in advance, though. So they have enough time to buy gifts, arrange for a baby sitter, etc. And leave your contact numbers with them so they can reach you easily.
Having A Baby Shower
Here's additional information on baby shower etiquette that'll help you host a truly great party. By Jessika Ryde at The Baby Showers Advisor (Link, Sorry her site went down.) If you have another or blog Jessika please contact me I will add your link.

If you're planning a formal baby shower, avoid totally goofy games. At coed parties (or even at all-girl events), be wary of playing shower games that focus on expectant mom's tummy -- she may not be comfortable with them.

Check with her about choices of games and ice-breaker activities.
Greet all guests at the door as they walk in, provide them with name tags (if there are many guests) and introduce them to others to get conversations going.
Lots of women have very different food preferences when they're pregnant as opposed to at other times. So do check with the guest of honor while finalizing the menu -- yes, every single item! She may have some ideas of her own about what baby shower food she prefers. Avoid foods are not recommended during pregnancy.
It's a real hassle for guests to eat a meal balancing their plate on their lap. Good shower etiquette demands that you provide sufficient tables so everyone can enjoy their meals. That way they don't have to worry about whether they're about to spill food on the floor!
Don't skimp on quantities of food. Sometimes a lot more may get consumed than you had bargained for! Same holds for baby shower favors, drinks, ice, etc -- having a little extra buys you peace of mind.
Register for gifts at only one place. Even if there are reasons like another store being closer to some guests. Else mom-to-be may end up with duplicate gifts she may have to return. And guests will be disappointed if they find that someone else has chosen the same gift they have.
While giving gift suggestions, include items at a variety of price points, not just high-ticket items. And do suggest that guests can get together to purchase higher priced items.
If there are older siblings, make sure they receive a gift each. They may already be feeling somewhat left out with a new baby on the way, so this is a great idea.
Irrespective of whether it's a coed baby shower or not, buy a gift specially for dad. He should feel that he was remembered too.
Baby Shower Party Planning Tips & Insights
Record who gave each gift. Essential information when the time comes to send thank you cards! Sending thank you cards is essential baby shower etiquette.
Hand gifts to mom-to-be for her to open and take it from her once she's done with it. This will save her the hassle of continually getting up and moving about to pick up gifts.
Sometimes, some guests may need to leave early. They'll appreciate it if mom-to-be will open presents while everyone is eating.
Start the baby shower on time and keep it fairly short. Don't get bogged down in any one segment like games. Be sensitive to mom-to-be's energy level and any signs of fatigue she may show. End the party if she's beginning to feel run down. Walk guests to the door as they leave and be sure to thank them for coming.
Don't expect perfection. No party ever is perfect. There's always the unforeseen -- power goes off just as gifts are being opened, you forgot to dust one corner of the room, the pack of baby shower favors you opened just before the party turns out to be a different color than you ordered and so on. You can't control it all.
Special situations. You might have a friend or relative who just lost a baby, or is infertile despite all treatments. Should you call her for your baby shower? Attending may be a challenge for her. Being confronted with another's pregnancy may be difficult for her to bear.
The rule in such situations is -- ask. Check with her and find out if she is up to attending the baby shower. Don't just send an invitation in the mail. On the other hand, don't presume that she can't come and not call her at all. If she's close to the mom-to-be, she may well want to come. Or at least, she may send her good wishes and a gift.
But if she tells you that she can't make it, accept the situation with grace. Never hold it against her in any manner. Even if she said she would come and later backed out. Remember, it is probably one of the most difficult times she's ever had, so be generous and supportive.
Decorations For Baby Showers
Try out some of these ideas for
decorations at baby showers
. Combine them, add a twist of your own and create celebrations everyone raves about!
Balloons make perfect baby shower decorations Balloons mean parties! Here's how you can use them to decorate baby showers.Tie up a bunch of helium balloons. Always use an odd number for decorations. Use infant items as anchors for balloons. Like booties, plush toys, feeding bottles filled with water, packs of lotions, soaps, etc. It's a good idea to place balloons on each table. Create color spots at each table. Here's another useful idea - decorate the gifts table with balloons. Use several balloon bunches to give it a special look at baby showers. If you have large gifts like strollers, tie balloon bunches to them as well. Transform mommy-to-be's chair into a 'throne' by tying balloon bunches to it. Use streamers on the chair as well. She should get the idea that she's royalty - after all, it's her party! While using balloons as baby shower decorations, take care to position them about 7 feet above the ground. The idea is to ensure that vision is not obstructed.
Tulle is a wonderful shower decoration idea Get tulle at a fabric store or clearance sale. Take small white Christmas lights and run them through the tulle. Bunch up the tulle and place it on a table at the baby shower. It'll look like a lovely snowy white mountain with diffuse light coming thru - this is a perfect shower decoration idea! You can also hang tulle around the room like a swag valance. Wrap small lights around it and hang baby items like bottles, etc from it. This is another wonderful decoration idea that's just right for baby showers.
About Baby Shower
Once you've understood these simple baby shower etiquette guidelines, you'll be far more confident about hosting a baby shower. Have fun, and create a special time that will live on in everyone's memories! Special thank to Jessika Ryde for her great
baby shower party planning tips & insights.
Here are some cute baby shower games. List of T.V. moms and you have to name her children. Baby shower game you guess how round the mom-to-be was by cutting a string.
By:
Susan Flory
info@addbabies.com
Save On Great Tasting, High Protein, Low Calorie Meal Replacement Shakes at dietDirect. Free Shipping When You Spend $69.
Puzzles Georello Tech
Puzzle Master Your help is always appreciated. Thank you.
Shop

Susan Flory

Add Babies

info@addbabies.com USA

Making great efforts to achieve or obtain a shared enjoyment of the internet thats creative and family friendly.

website, content creation, CreativeWork, implementing custom made API to the web interface, engaging customers, create valuable content, popularizing the websites, exclusive marketing, advertising, public relations, promotional services, value, branding, products, services,

Thank You.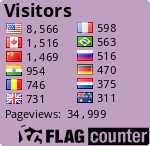 You dont have to look far to see we are all about Babies. The cuties of the World. And we are working to make things great for kids.

SITE MAP
We Love all things Baby!! At Add Babies you dont have to look far to see. We are all about babies. Enjoy!
Home | Good Friends | I Have Been Here All Night With Baby | Routines For Babie | Breast Feeding Toxin Free Food For Your Baby | Cards, Notes, Invitations and Stationary | Baby Showers | Bonding with Baby | Baby is Coming, Are You Ready | A Mothers Lessons

Poems
Everything you are

Parents And Baby Humor
| Childbirth at 65 Joke | I Am Glad I Am A Man What Men Really Mean | Man's Guide to Woman's English | Woman's Guide to Man's English

Christmas at Add Babies | Labor Day

| Those Sites |
Our Network Of Websites
Children's Safety Helping Kids at a2000greetings ~ Halloween Fun Scare ~ Webhost Websites ~ Mothers Poems at Our Holiday Site But oh! those battles, they last so long, from babyhood to the grave....

Privcacy Policy

Add Babies is SSL certificate secure. You can see the secure lock in the browser. This web site is verified and validated with a World High Assurance Certification. Trust check: Add Babies.com Trusted SSL Cirtificate


Thank you. We enjoy your visits!
FOR SALE
Add Babies .. Addbabies.com premium domain name. This domain name uses the dot com extension it is easy to spell and remember. And is a catchy name. You can easily buy this top-quality registered domain name. Call 1-866-284-4125 ( outside the U.S. call +1 339-222-5134 ) AddBabies.com is available and for sale! Here. Copyright © 2022 Add Babies. All Rights Reserved.