The cuties of the World You dont have to look far to see we are all about Babies.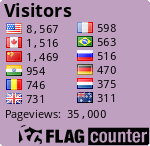 Good Friends
Cards and Invitations
I have been here all night
About Baby Shower
Those Sites
Family and Beautiful Babies
Add your baby stuff
We are working to make things great for kids.
Add Babies

Miracle baby born in park fter giving birth in a public park in central Johannesburg on Tuesday, thee baby was saved. Read more
Miracle baby born in park
The new Wage.co.za Johnson & Johnson is recalling more than half a million bottles of Grape Liquid Tylenol for children under the age of 2 years old due to a dosing issue which can occur if a protective covering is mistakenly broken while extracting the medicine form the bottle. So far, no injuries have been reported and parents may continue to use the medicine providing the protective cover has not been broken or pushed through.

This marks the second massive recall for J&Js Liquid Tylenol in the last few months. They have not yet reported when the product will return to the shelves.
Family
Leachco Snoogle Original Total Body Pillow
New Arrivals Baby Bedding White Pique with Khaki Trim
Diabetic desserts from David's Cookies! Shop today!
Birthday Cakes Delivered
Birthday Cakes Delivered - David's Cookies

Just because you are waiting until the last minute doesn't mean the cards have to be generic or boring. With Tiny Prints.
You can even have some mailed for you.
Family, Friends
YOUR MOTHER IS ALWAYS WITH YOU

Your mother is always with you
She's the whisper of the leaves as you walk down the street.
She's the smell of bleach in your freshly laundered socks.
She's the cool hand on your brow when you're not well.
Your mother lives inside your laughter.
She's crystallized in every tear drop.
She's the place you came from, your first home.
She's the map you follow with every step that you take.
She's your first love and your first heart break...
and nothing on earth can separate you.
Not time, Not space... Not even death...
will ever separate you from your mother
You carry her inside of you
~A mothers love~